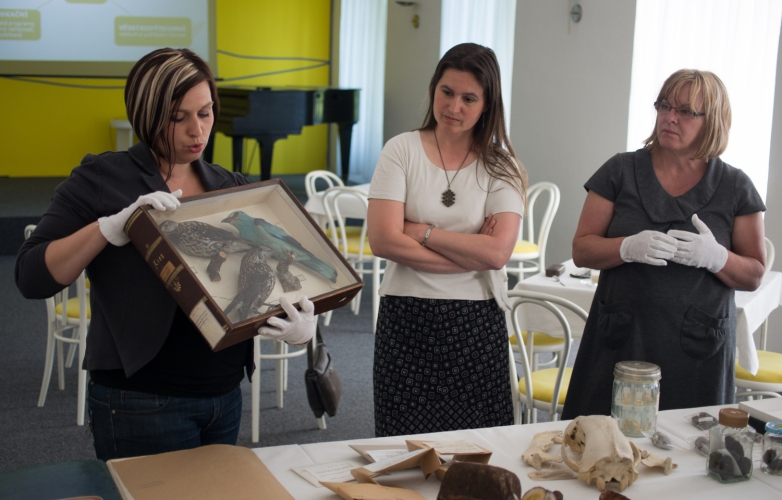 We have developed workshops for teachers (and other educators) at all levels of educational institutions. All of our workshops have been awarded the DVPP accreditation (Další vzdělávání pedagogických pracovníků/Life-Long Learning for Teachers and Educators). In all our programmes we use the resources available in our museums, including the collections and all our buildings.
Location: Vsetín Castle
Date: CURRENTLY UNAVAILABLE
Content: Regional botany, zoology, mycology and geology in the teaching of natural sciences at school, regional environmental education: organisms living in the region, rare and protected species, species interesting from the perspectives of ecology or suitable for student observation and research, geology of the region, geological finds and fossils
Field research and teaching natural sciences and environmental education out-of-doors: ideas for student research and homework, monitoring of rare and protected species, selected ecological/environmental relationships within the region, protection of Wallachian fields, meadows and pastures and its wildlife
A tour of selected museum collections and presentation of completed and ongoing research and its application in classroom teaching: botanical and mycological collection, entomological collection, geological collection.
Inspiromat: examples of good practice, examples of how to include local scientific and environmental topics in teaching, how to ask questions that encourage students to do field research, sharing experiences, museum student programmes in science and environmental education, examples, worksheets, museum publications, inspiration for regional environmental education, interactive science games from the museum website.