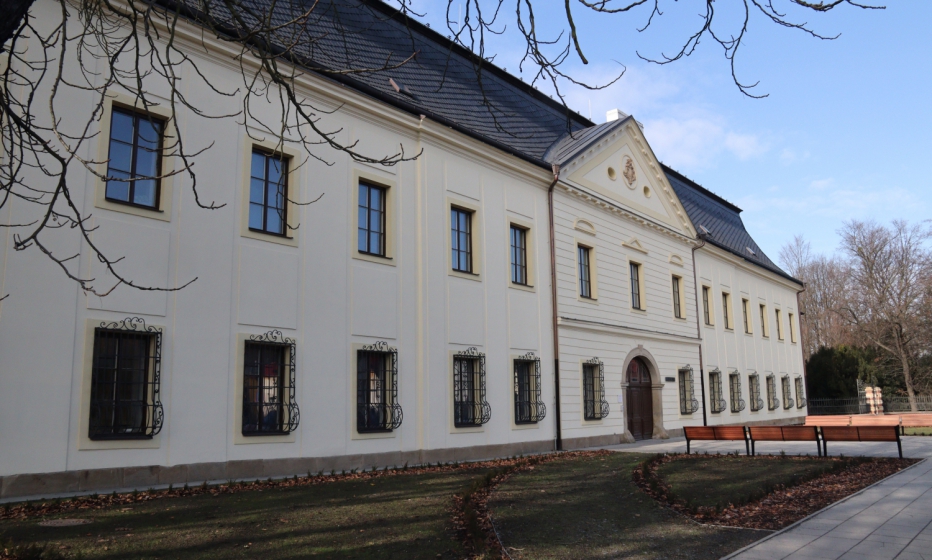 Kinský Castle in Valašské Meziříčí is one of the last architectural monuments of the former town of Krásno nad Bečvou (more about his history HERE). The Valašské Meziříčí Museum, now a branch of the Muzeum of Moravian Wallachia Region, has been housed in the chateau since the late 1940s. This organization manages more than half a million collection items from various fields of natural and social sciences. It also organizes exhibitions, public events and educating programs for schools.
The castle underwent extensive reconstruction in 2019–2022, which focused on repairing the emergency technical condition of the building and preparing new depository, expositions, exhibition and visitor spaces. The main attraction for visitors is the new permanent exhibition Man in the landscape, landscape in people focused on the presentation of the relationship between man and Wallachian nature from the arrival of the first prehistoric hunters in our region to the present. The castle now has three separate spaces for short-term exhibitions, a museum café and modern educational and relaxation areas.
The castle offers various rental options for wedding ceremonies or other cultural and social events (more HERE).