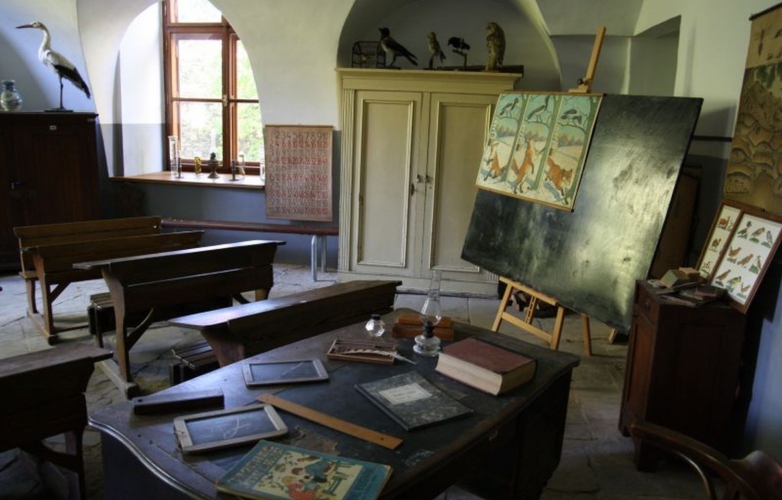 Topics: a historical classroom featuring old-fashioned equipment, methods and a system of reward and punishments
V historické školní třídě si ukážeme, jak vypadalo vyučování na přelomu 19. a 20. století. Představíme si dobové vyučovací metody, vyzkoušíme staré školní pomůcky, ale i tresty pro nepozorné a neposlušné žáky.
Program je možné objednat od 1. 4. 2023 do 31. 10. 2023.